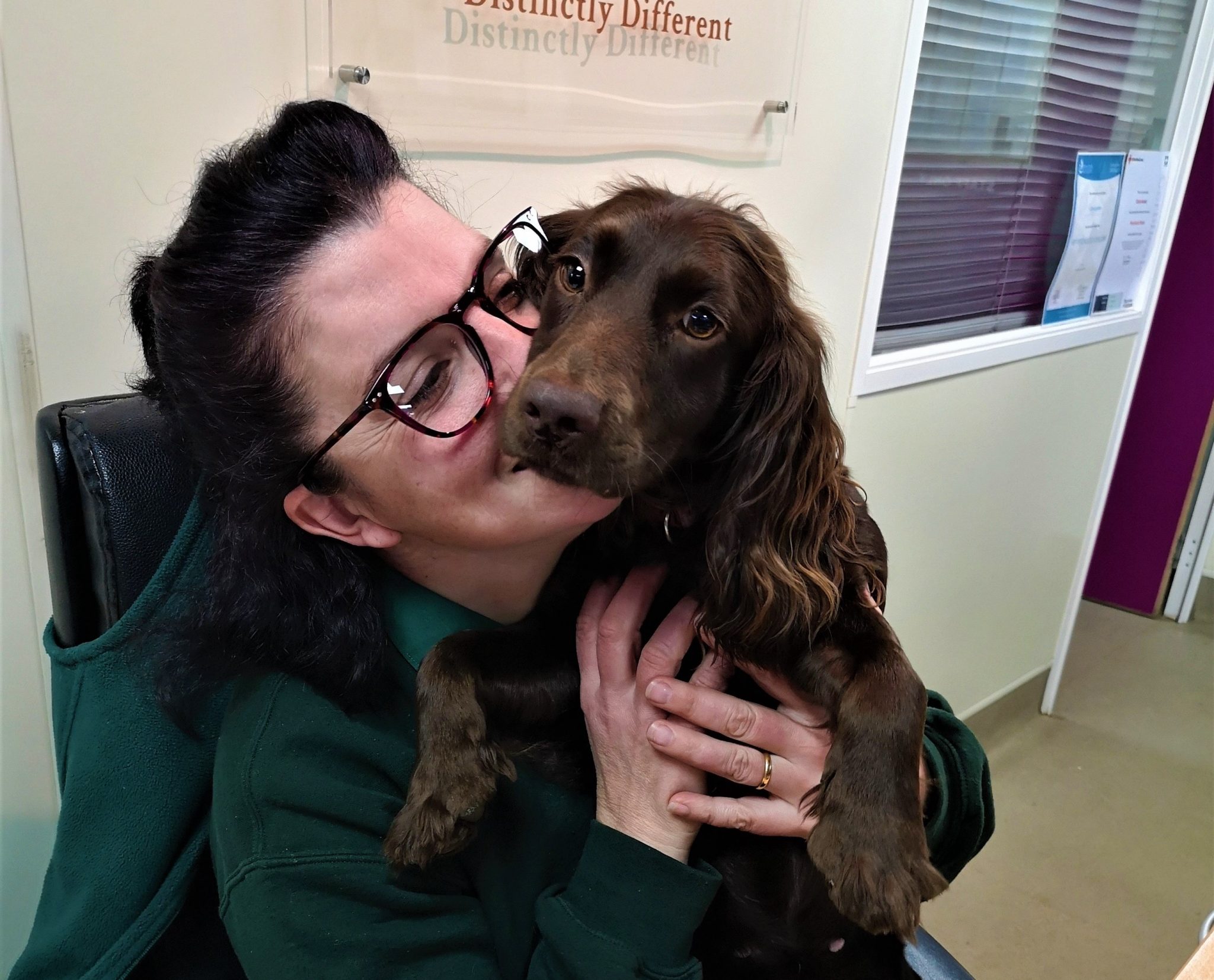 Claire (C.J.)
Hydegate Manager
More Info
Qualifications:
BHS AI Horse Riding Instructor
BHS Stage 3 Grooms' Certificate
British Red Cross First Aid Certificate
C.R.B. cleared
NVQ Level 3 Management
I have worked with animals since I left school and gained my horse-riding instructors certificate at the age of 18. Over the years between getting married and bringing up my two children I have worked in a variety of industries, however my passion has always been with animals.
I have trained students and managed large livery yards and, more recently, have been a self-employed pet sitter, where I looked after dogs and cats as well as larger animals within the family home.
When I was offered the opportunity to work with the team at Hydegate I jumped at the chance and I am very settled and looking forward to the challenges and fun along the way. I hope to be here for a long time and continue to enjoy my passion and love for the animals here at Hydegate.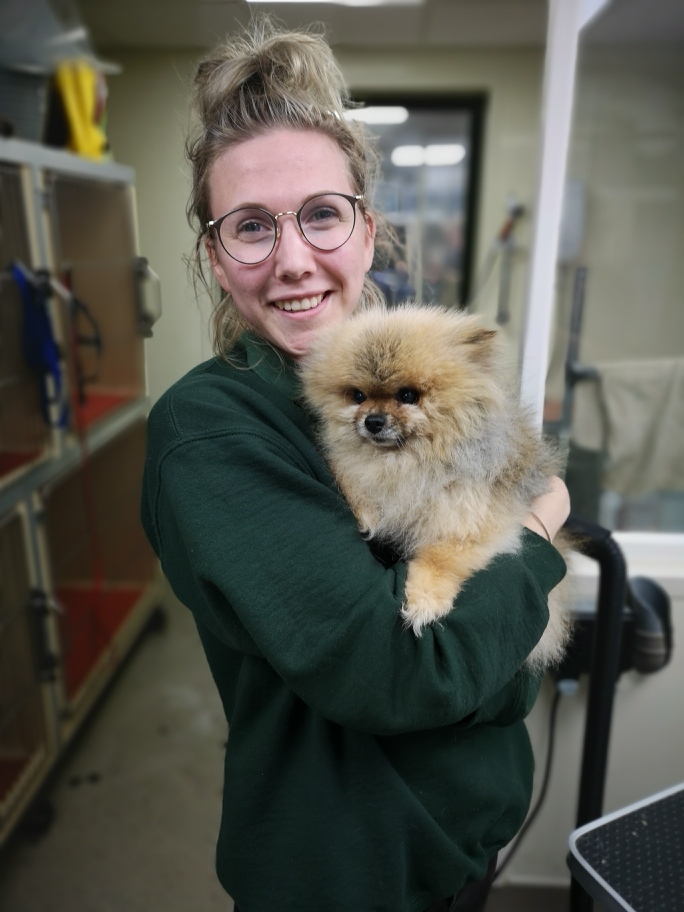 Amy 
Animal Care Supervisor
More Info
Qualifications:
Level 3 Animal Management
I have studied animal management for 3 years at Hartpury College achieving a triple distinction (3 A*'s). While there I gained a variety of skills and experience working with a variety of animals including reptiles, farm animals, dogs and cats. During my course I studied a variety of modules including: vet nursing, zoology, working dogs, animal health, animal behaviour and nutrition, biology and anatomy and physiology.
I have worked at Hydegate for 5 years and love working with all the fantastic people and animals. As a child my family would bring our dogs to Hydegate and I was always amazed at the level of quality and care provided by them.
I would love to develop my skills and experience further with my ultimate goal to work in the RAF as a police dog handler.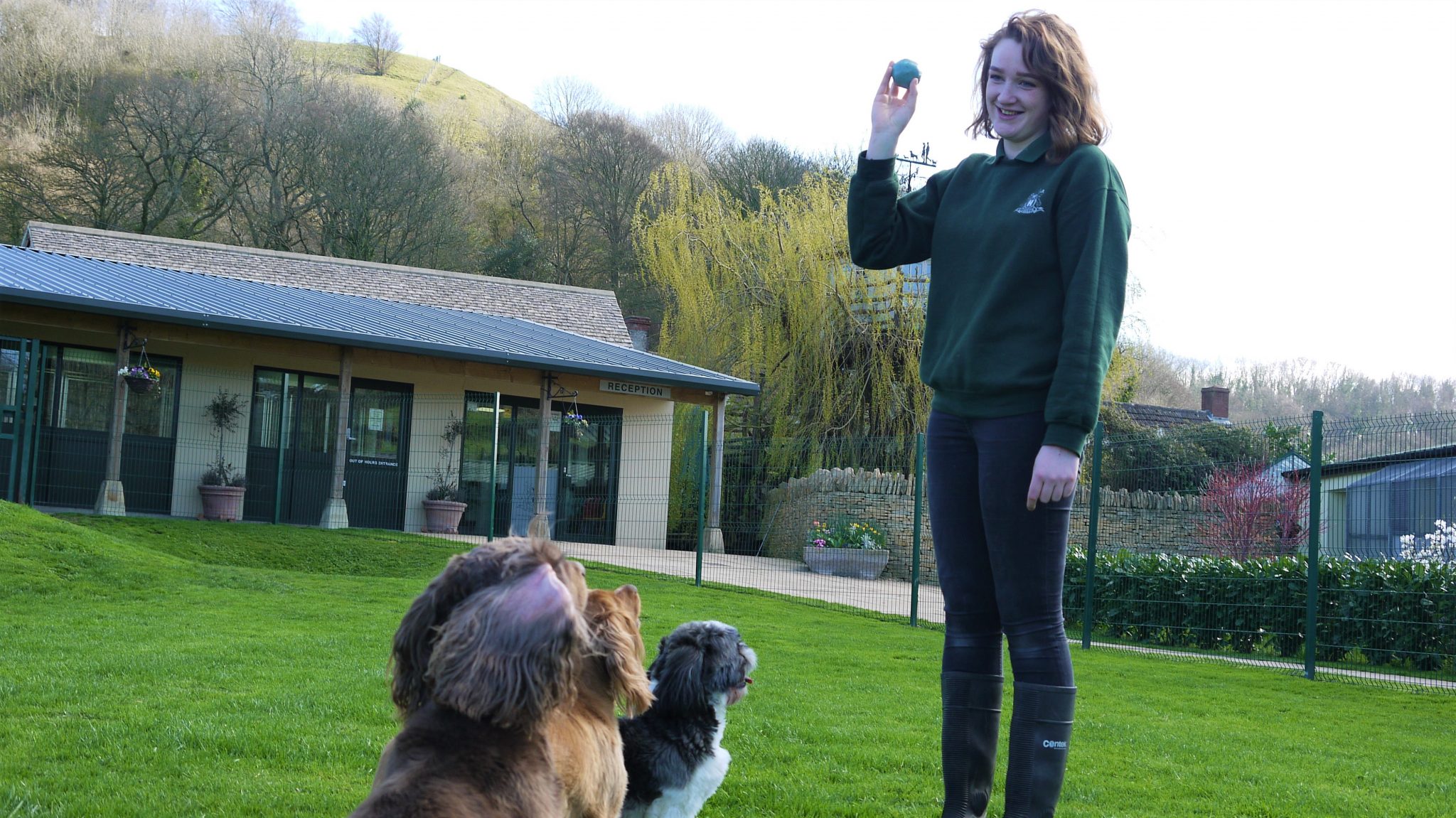 Verity 
Animal Care Supervisor
More Info
Qualifications:
BSc Zoology
NVQ Level 2 Animal Care
I have always wanted to work with animals having grown up surrounded by pets and working as a dog sitter and walker during my time at school. Following my passion for animals I completed my A Levels and went to university to study Zoology.
During my time at university I studied modules such as Animal Behaviour and Welfare, Anatomy and Physiology, and Conservation. Since graduating in 2017 I have worked in animal care spending a year working at a college supervising students studying Animal Care and looking after a variety of animals including exotic animals, livestock and mammals.
I started at Hydegate in 2018, we have a great team here and I love spending my time with the animals that visit and making sure each and every one has the best possible stay. I hope to progress further in the animal care industry and further my studies.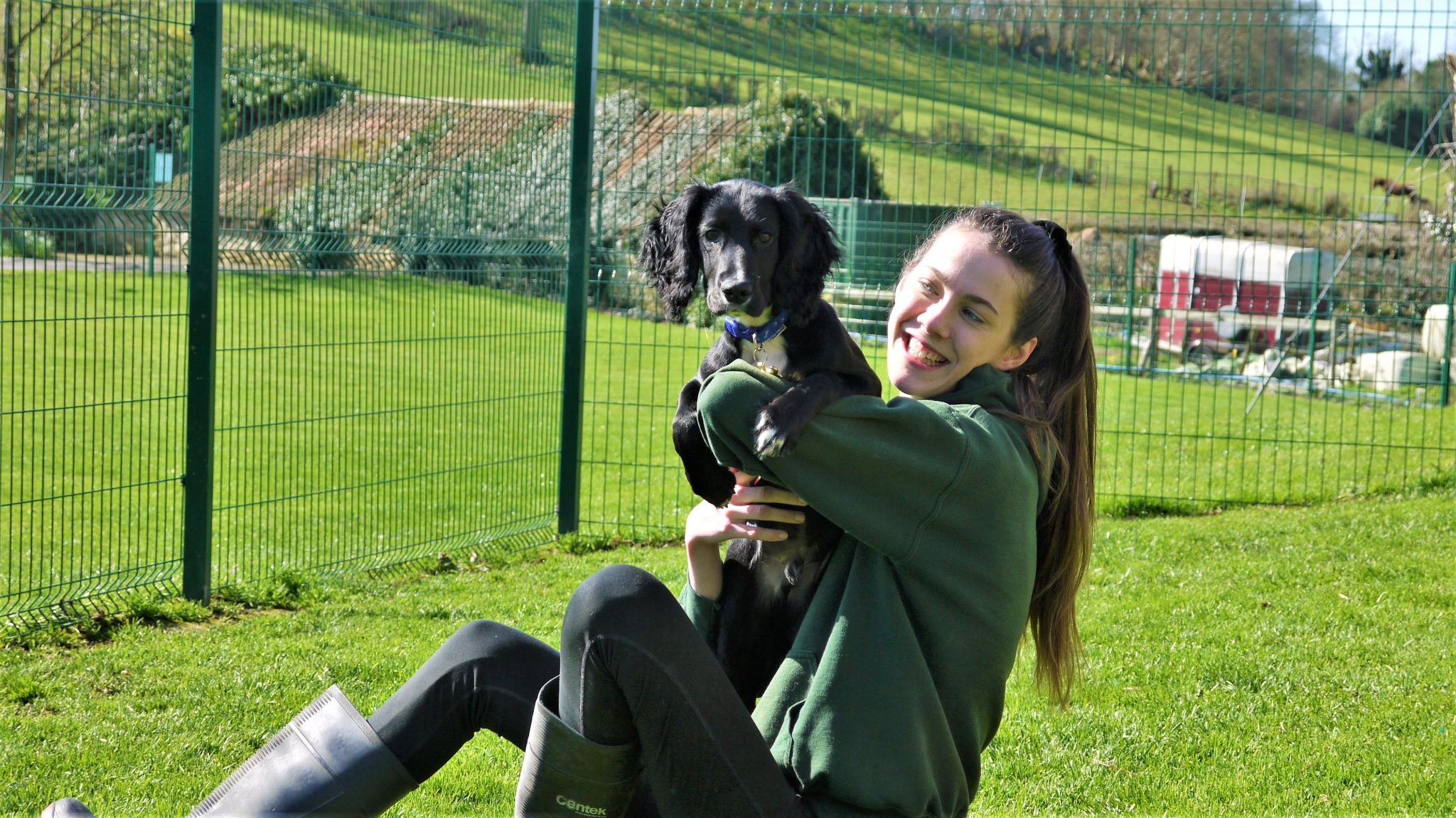 Naomi
Senior Animal Care Assistant
More Info
Qualifications:
Level 3 Animal Management
I started here at Hydegate on a work experience placement during my time in secondary school. I enjoyed my time at Hydegate so much I applied for a part-time position whilst studying for a diploma in Animal Management.
In the future I would like to further my career in the animal industry and gain more experience and knowledge.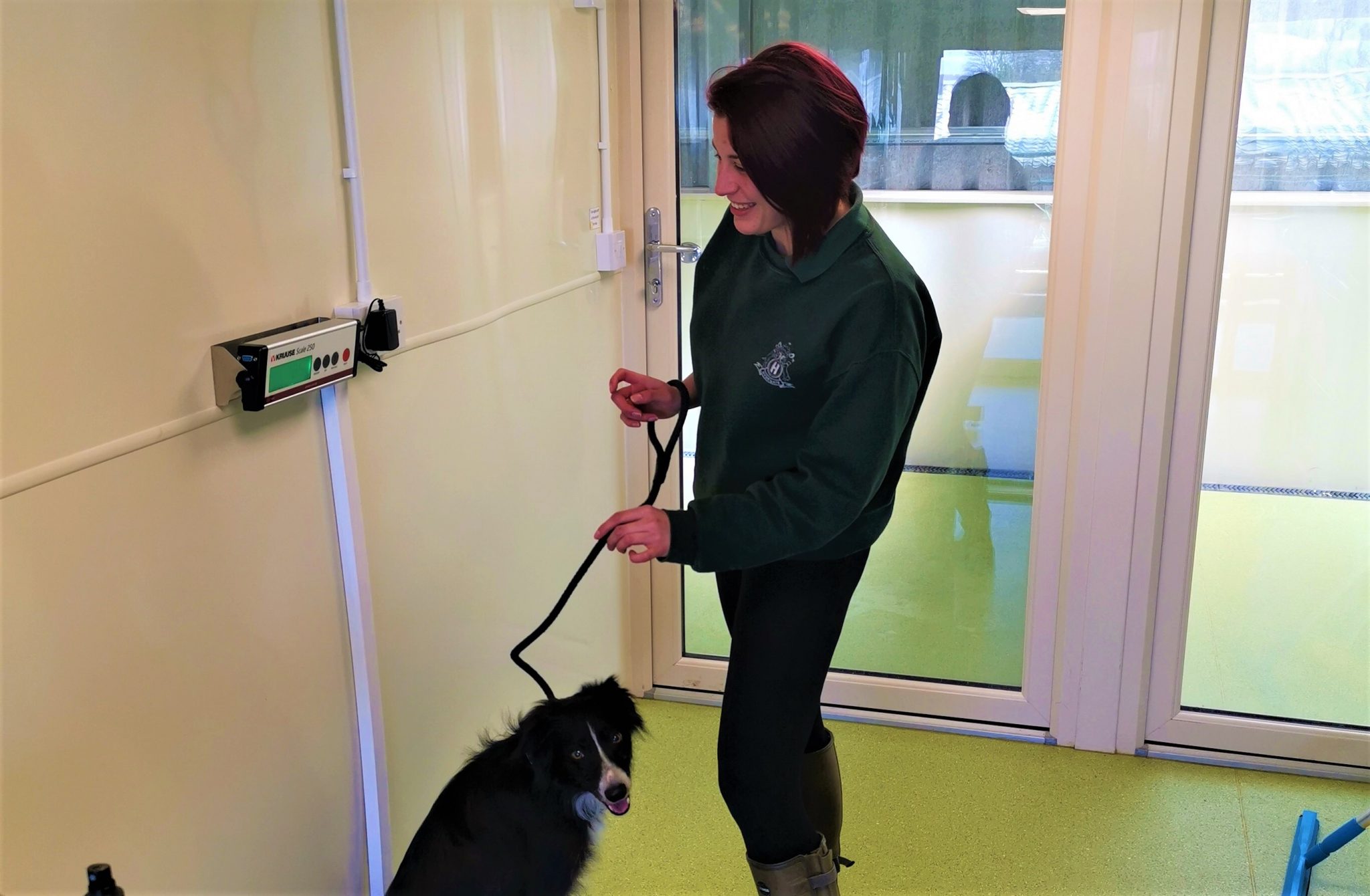 Krissy
Senior Animal Care Assistant
More Info
Qualifications:
I have worked at Hydegate since December 2018 and I love interacting with the animals as much as possible. I have previously worked with lots of exotic animals and have enjoyed the change to work with dogs!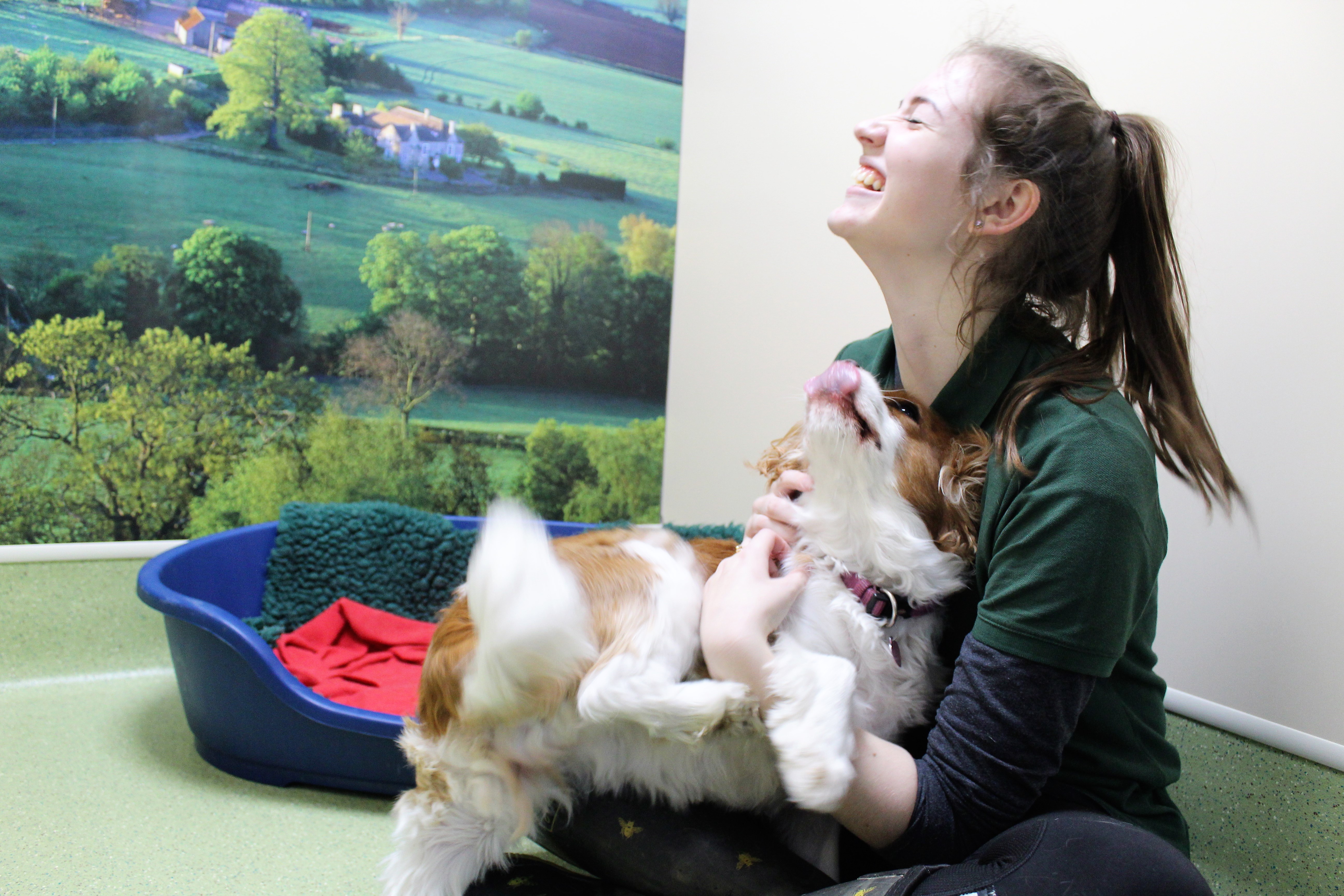 Emily
Animal Care Assistant
More Info
Qualifications:
I have owned and loved animals all my life, however, it was an animal encyclopaedia I received for my fourth Christmas that sparked my ambition to become a vet.
I am currently taking a gap year and working at Hydegate allows me to gain invaluable experience for my future career while doing something I truly love.
At college, alongside my A Levels, I completed a pre-veterinary course. This was a year of experience working with livestock, equine, and exotic animals as well as completing assignments on important topics, such as animal husbandry and health.
I love working at Hydegate and meeting all the different characters that come through the front door on a daily basis.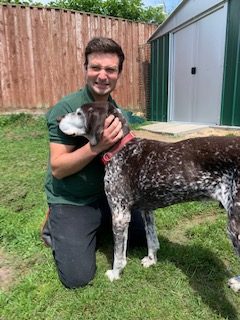 John
Animal Care Assistant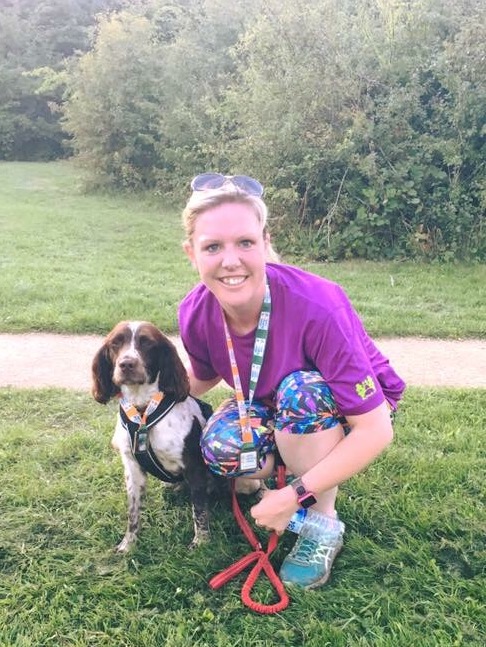 Hannah
Dog Groomer
More Info
Qualifications:
HND Business and Management Animal Care
Advanced National Certificate in Animal Care
National Certificate in Animal Care
I am a self-employed dog groomer who has been involved with Hydegate for the past 12 years. Following on from studying at Lackham College I came to Hydegate to train as a dog groomer and held the position of Assistant Manager before leaving to start my family and build my own business.
I am available for booking 4 days a week at Hydegate. Please contact: contact@hydegatepetresort.co.uk or call: 01453 860557 for more information and to book.