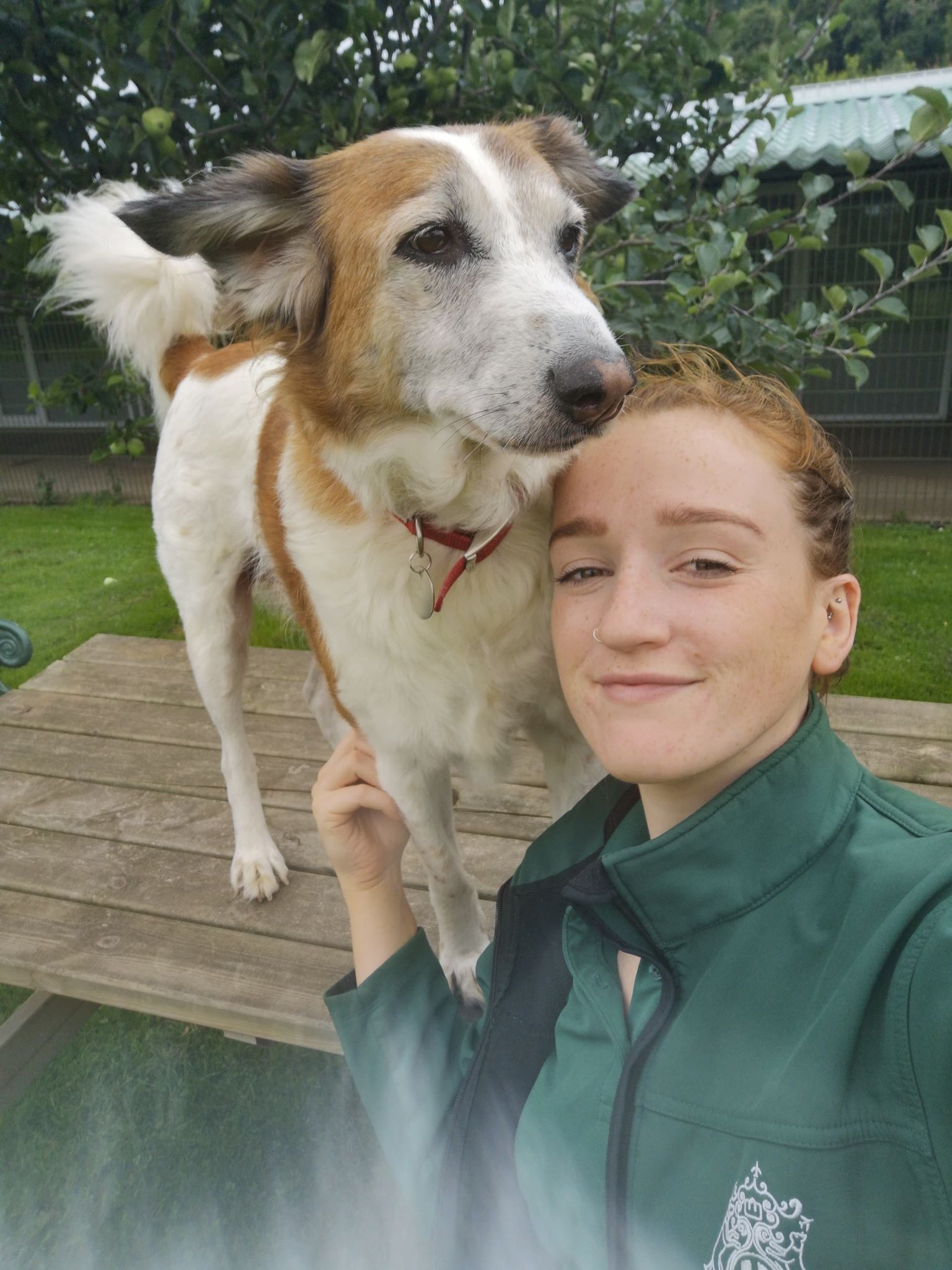 Verity 
Manager
More Info
Qualifications:
BSc Zoology
NVQ Level 2 Animal Care
Dog first aid certificate
Canine Nutrition Diploma
Animal Psychology Diploma
Red Cross First Aid Certificate
MSc Clinical Animal Behaviour (in progress!)
I have always wanted to work with animals having grown up surrounded by pets and working as a dog sitter and walker during my time at school. Following my passion for animals I completed my A Levels and went to university to study Zoology.
During my time at university I studied modules such as Animal Behaviour and Welfare, Anatomy and Physiology, and Conservation. Since graduating in 2017 I have worked in animal care spending a year working at a college supervising students studying Animal Care and looking after a variety of animals including exotic animals, livestock and mammals.
I started at Hydegate in 2018 as an Animal Care Supervisor and have worked my way up. We have a great team here, everyone is so passionate about caring for the animals we have staying with us. Since starting, I have completed a First Aid course and a Dog Emergency First Aid Course, as well as a few online diplomas. I am currently studying online for my Clinical Animal Behaviour MSc with Edinburgh University.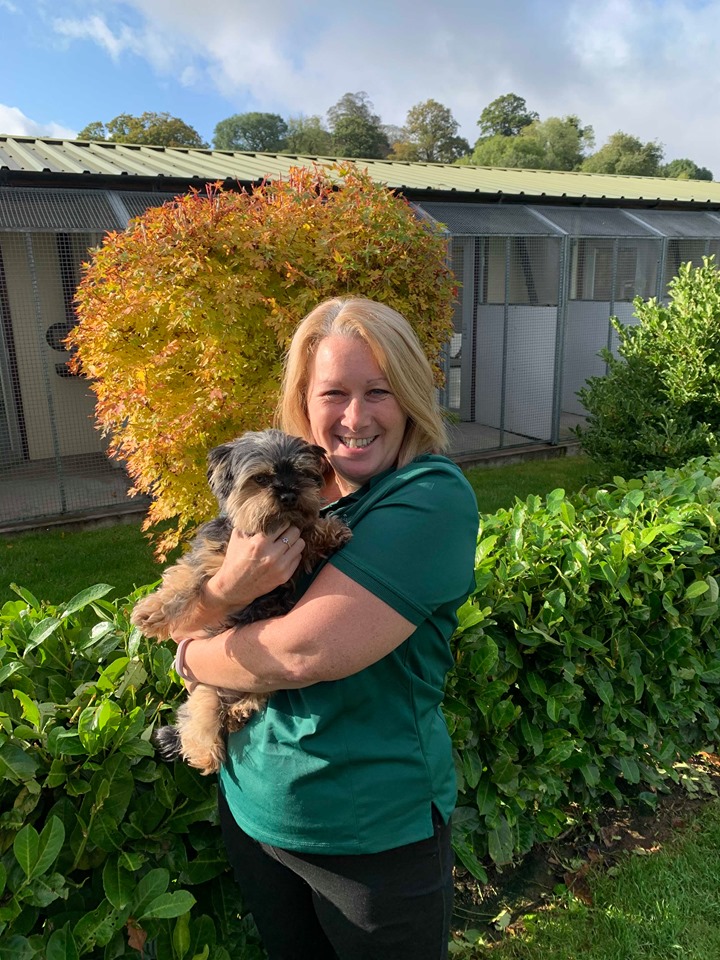 Michelle
Assistant Manager
More Info
I have always been bought up with dogs for all of my life. It was a split decision when I was younger on whether to work with animals or children, and I chose to pursue a career working with children. Over the years I have been a nanny, a childminder, and a HLTA. After getting married and raising my own children I decided I would like a change in career, and started here at Hydegate in September 2019. I also have my own Jack Russell called Domino!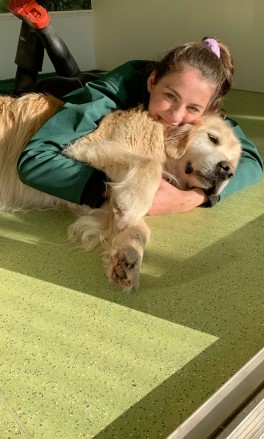 Naomi
Animal Care Supervisor
More Info
Qualifications:
Level 3 Animal Management
I started here at Hydegate on a work experience placement during my time in secondary school. I enjoyed my time at Hydegate so much I applied for a part-time position whilst studying for a diploma in Animal Management, and have worked here ever since! In the future I would like to further my career in the animal industry and gain more experience and knowledge.
Neave
Animal Care Supervisor
More Info
I have always wanted to work with animals, and I have volunteered at a rescue kennels and cattery before starting at Hydegate in September 2019. I love meeting all the animals that visit us.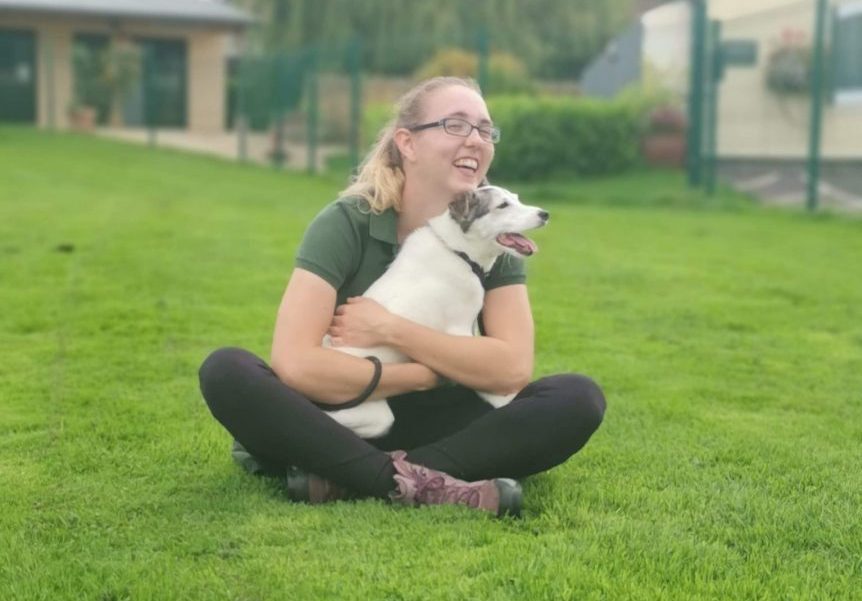 Charlotte
Animal Care Assistant
More Info
Level 2 and 3 Animal Management
I studied Animal Management at Hartpury College and since then have always known I wanted to work with animals. I started working here at Hydegate at the beginning of 2019, and love working with all the dogs.
I am really interested in conservation, and would love to go into that in the future, so working here helps me to get valuable experience in the industry.
In my spare time, I enjoy going to the gym and loving my rabbits, Freddie and Freya.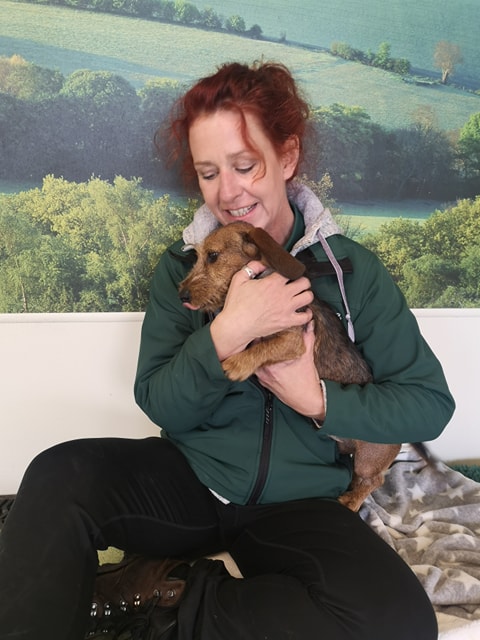 Rachel
Animal Care Assistant
Emma
Animal Care Assistant
Hannah
Animal Care Assistant
Phil
Animal Care Assistant
Lisa
Animal Care Assistant
Tess
Animal Care Assistant
Maisie
Animal Care Assistant
Olly
Animal Care Assistant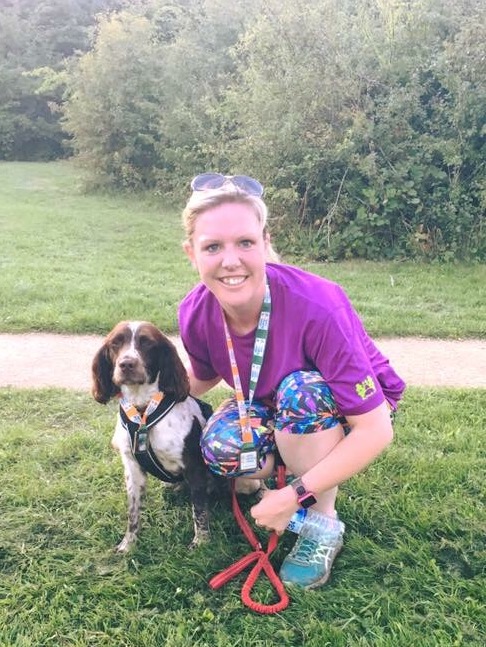 Hannah
Dog Groomer
More Info
Qualifications:
HND Business and Management Animal Care
Advanced National Certificate in Animal Care
National Certificate in Animal Care
I am a self-employed dog groomer who has been involved with Hydegate for the past 12 years. Following on from studying at Lackham College I came to Hydegate to train as a dog groomer and held the position of Assistant Manager before leaving to start my family and build my own business.
I am available for booking 4 days a week at Hydegate.
Sophie
Dog Groomer